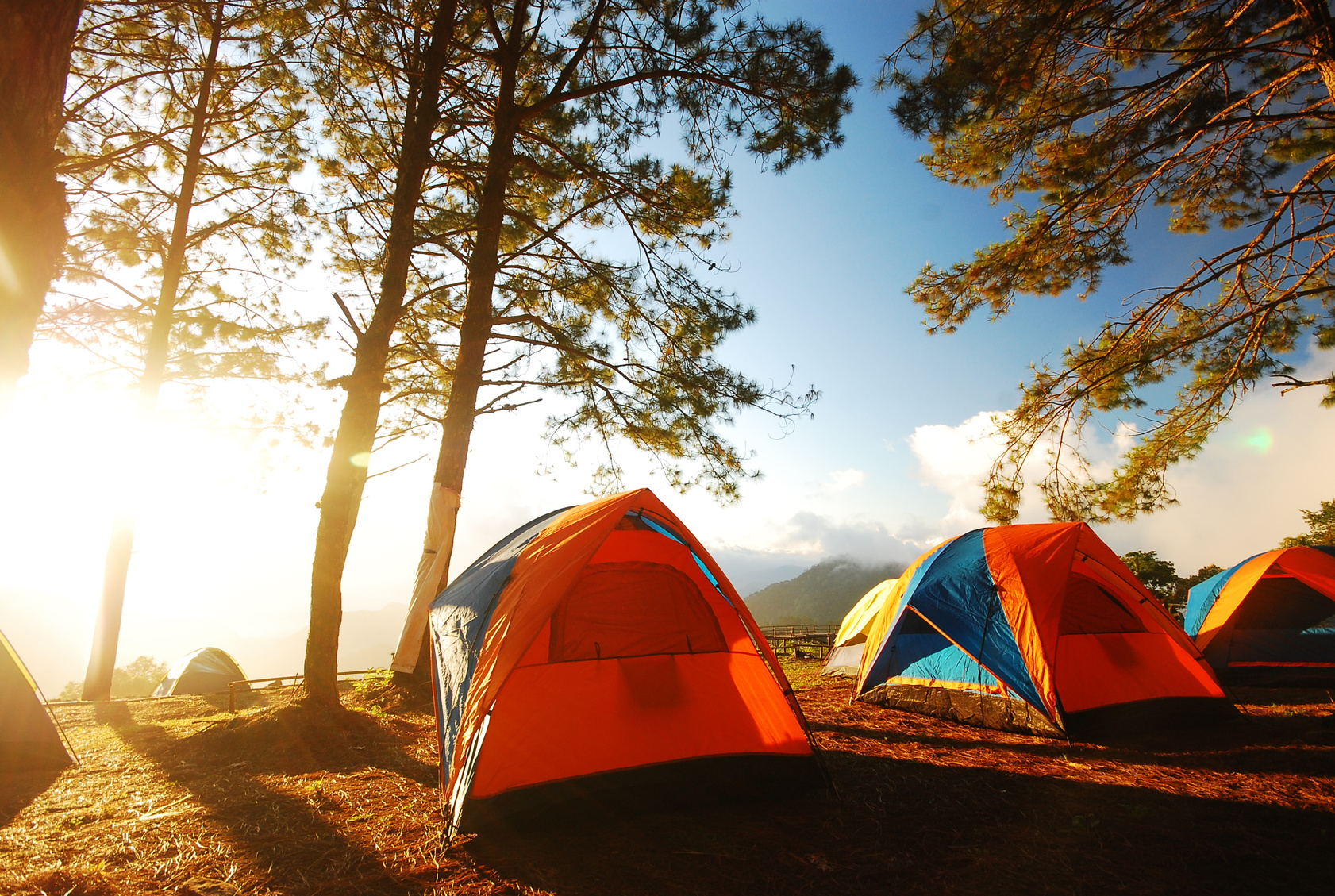 Camping is tons of fun for everyone and at all ages, there is still a chance of an unhappy time however. With careful planning and proper research, we can reassure and prepare ourselves of any unexpected circumstances. First and for most, a good quality camping tent is paramount. A common problem with poorly constructed tents is with ventilation and space. Before investing into a tent, you (and your group) should go try them out. See exactly how much space you will need and then, understand how weather plays a major role in this choice. To help ease your selections we have compiled a list of top 5 camping tents based on real customer reviews.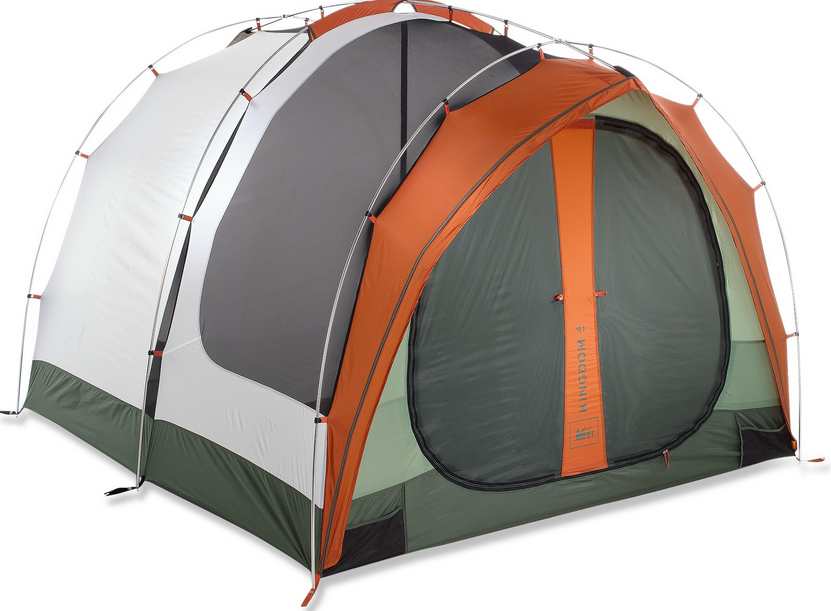 1. REI Kingdom Tent (Fits up to 8 people)
3-Season Family Tent
The Kingdom tent's name alone really says it all. This is one of the few tents with the capability of splitting into two separate rooms. Be prepared for this luxurious star of your camping trip. It has a height of 6ft 5 inches and thanks to the coated polyester taffeta material, the tent is able to stay dry inside and out. Oh did we forget to mention the mesh paneling and doors have been tested as bug-proof!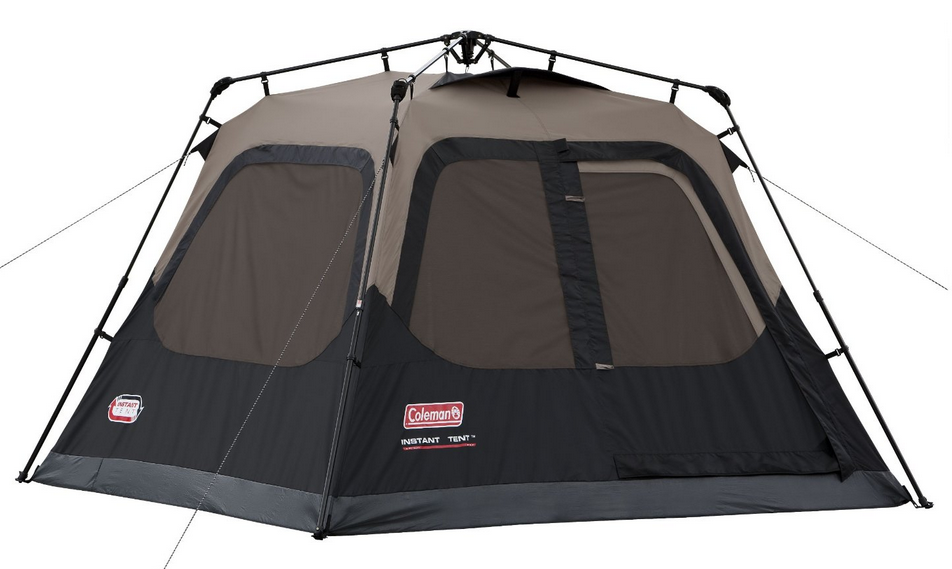 2. Coleman Instant Tent (Fits up to 6 people)
Have you ever had a tent collapse on you in the middle of the night and woken up wet and stinky? Sometimes we underestimate the importance of building a proper tent with a good foundation. Rather than slaving over 15 minutes to assemble your poles, the pre-built single framed arrangement revolutionizes the way we look at tents. Simply snap the poles together and construction is done. Not only this, but also the patented WeatherTec material is said to be waterproof and highly wind resistant. This can arguably be comparable to our top pick of tents.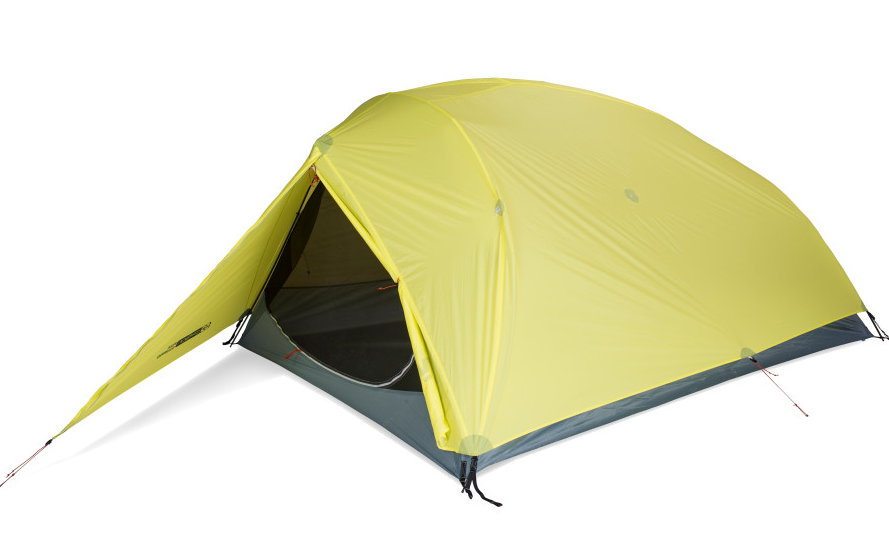 3. Easton Kinetic Carbon (Fits up to 3 people)
For those campers who seek the ultimate lightweight tent, this is the best in its class. The creative design of this shelter requires only 3 carbon fiber poles; do not be confused, this tent has proven to have extraordinary stability. Also, it has a waterproof construction and a vestibule storage space inside even. Easton has really surprised us with this innovative super lightweight design.


4. The North Face Bastion 4 (Fits up to 4 people)
The Bastion fortress really derives the name from its rugged and durable construction. For those who are looking for the ultimate strong-featured shelter, look no further because this world-class tent has been reviewed to withstand some pretty nasty conditions. Several people have agreed that the Bastion is a weather-fighting tyrant that cannot be matched.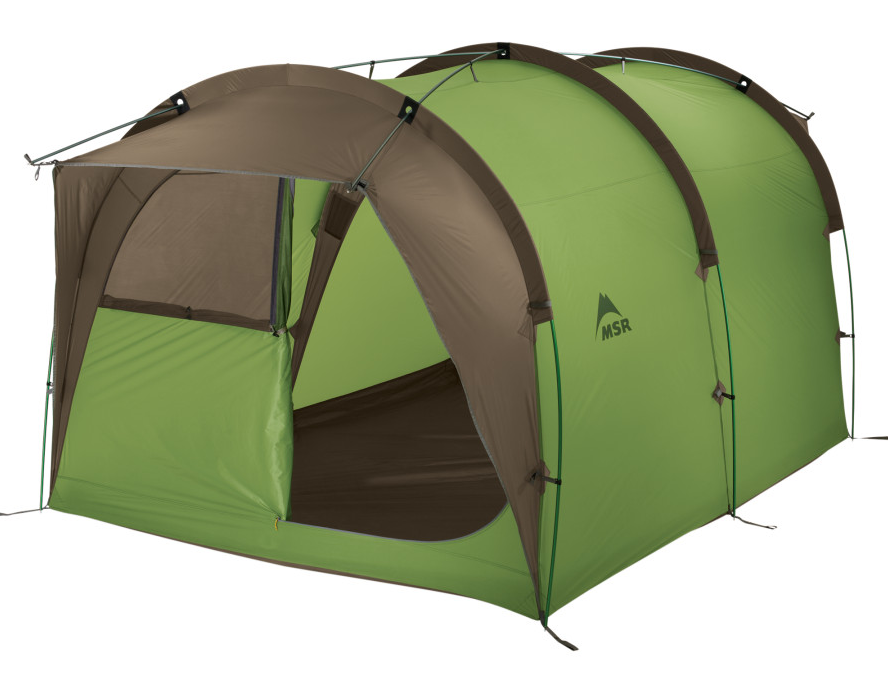 5. MSR Back Country Barn Tent (Fits up to 5 people)
For the veteran campers, this has definitely been on your wish list for sometime. The MSR Back Country Barn has a 346-square-foot interior making this the ultimate camp and store tent. In addition, this tent has a detachable floor that some have used as a tablecloth for a picnic table. Set-up for this tent is relatively simple; you will also notice that the multiple guy points provide added security to the structure.