What camping offers is a peaceful and relaxing escape from the hustle and bustle. Here in Florida we can still unwind and seek some tranquility through the great outdoors. As the state is so large, there are so many different campgrounds that are offered. This makes it quite hard to really accurately determine which sites are the best. On the other hand, we can however determine the most popular and the most well reviewed campgrounds. So get ready to pitch your tents and pack your hiking gear, Florida has so much to offer.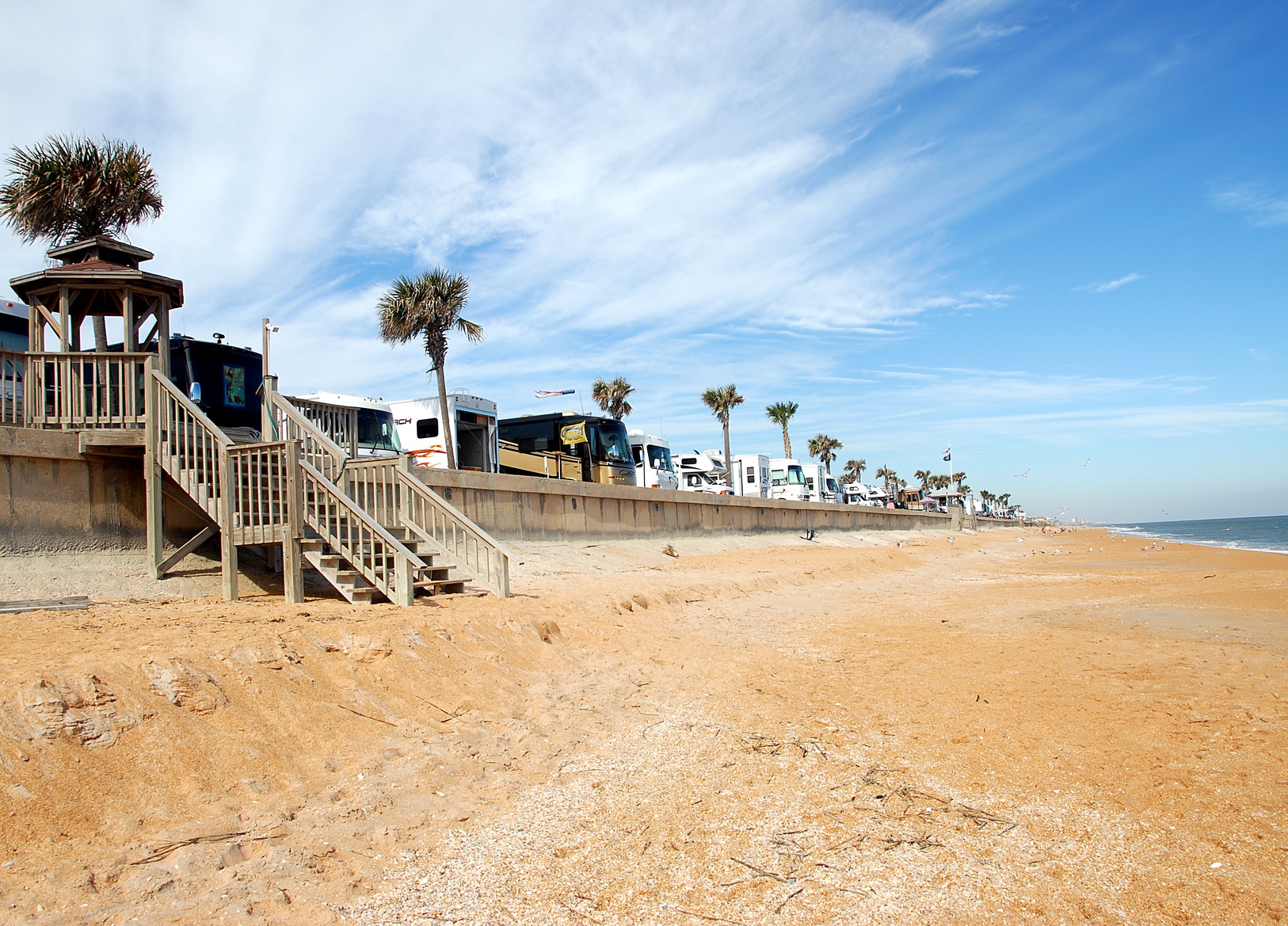 1. Ocean Pond Campgrounds | Olustee, Florida
In the middle of Osceola National Forest lies the 1760-acre natural lake. The campgrounds offer 67 campsites; a majority of these sites are relatively near the water, where you can go fishing or whatever else your heart desires. This site in particular has been said to have heavily wooded pine and oak trees across a flat terrain. One thing that you must check out is the Olustee Battlefield, which is the site of the largest Civil War in Florida. Also, in February they have a 3-day reenactment that is filled with entertainment.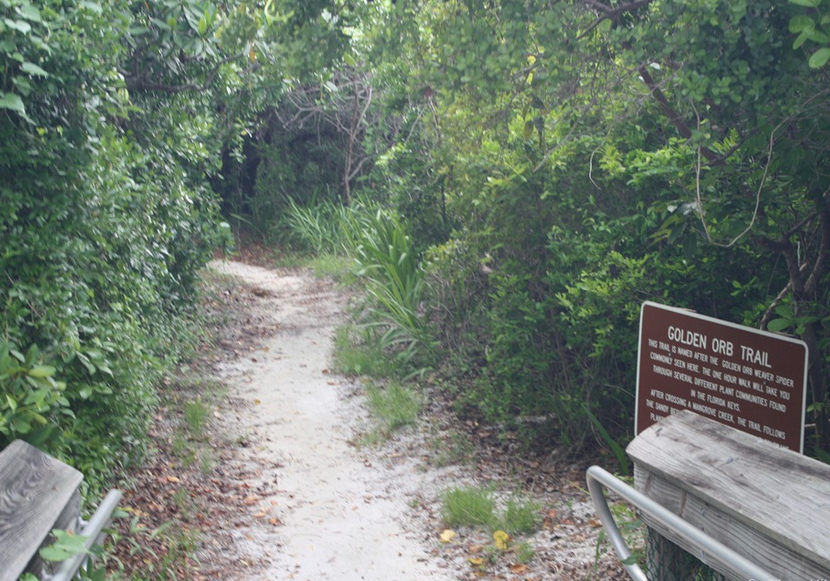 2. Long Key State Park | Layton, Florida
This park is actually nicknamed Rattlesnake Key because of the unique shape of the land. It has said to resemble a snake with its mouth open. Also, this park was known to be an ideal luxurious fishing resort that had unfortunately been destroyed by a hurricane in 1935. On the contrary, there have been efforts to restore and actually embrace the tragedy. Now visitors can explore the historic land either on land or water. One of the most prominent trails for hiking is the Golden Orb Trail; here we can enter an observation tower that gives us an extensive view of the island. Also, there are 60 full-facility campsites that all overlook the Atlantic Ocean. If you are looking for a more primitive campsite, this may not be the best option for you. On the other hand, if you enjoy water activities and a more pampered camping experience, this is your spot.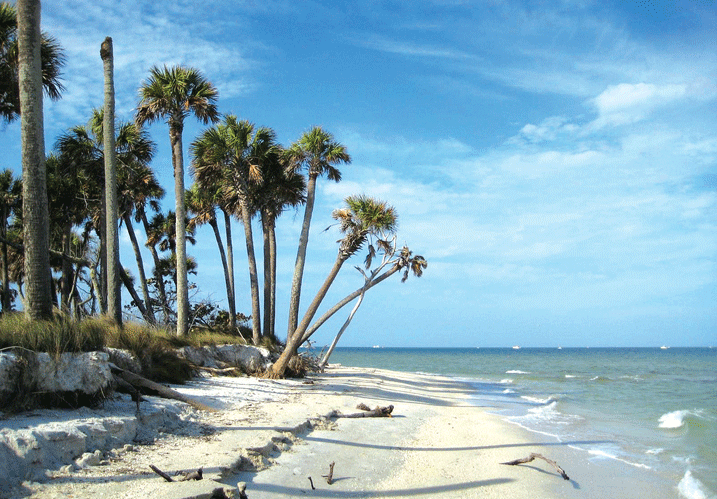 3. Cayo Costa State Park | 4 Nautical Miles W. of Pine Island, Cayo Costa, Fl
This park was formally known as La Costa Island, what makes this the most unique campsite in our list is that it is only accessible by charter boat, private boat, ferry, or helicopter. They offer 12 primitive cabins and 30 tent sites that come with a picnic table, and fire pit. There are no cars and no condos that are for sure. People have raved about the beautiful sunsets and many dolphin sightings. Bring a bicycle and/or a kayak, because this hidden gem offers 9 miles of beach and 9 acres of forest. This really is the definition of a private camping experience.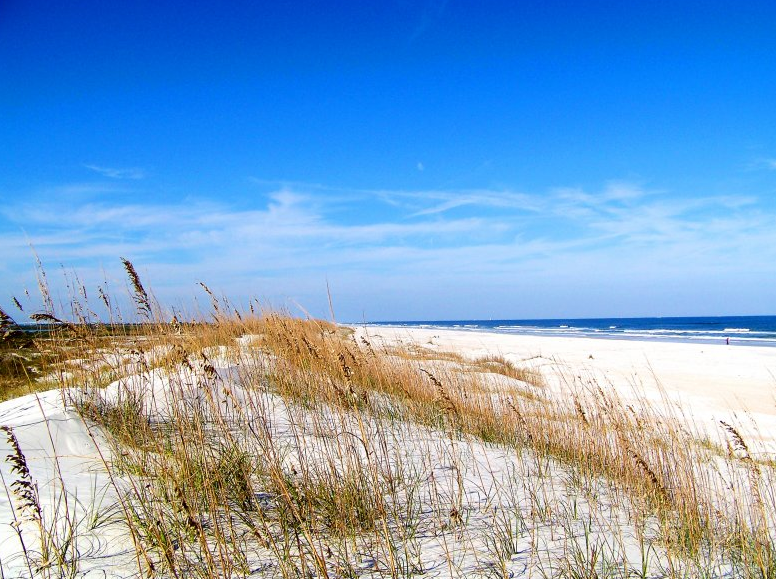 4. Anastasia State Park | Augustine, Florida
Anastasia State Park holds some of America's coined natural and cultural
riches. This park offers great primitive and luxurious campsites that can tailor to a diverse community. Also, we can see where the ancient coquina rocks were mined to create the Castillo de San Marcos National Monument. There is also 4 miles of beach that span to a large ecology living within the tidal salt marshes. The recreation found here includes swimming, fishing, windsurfing, hiking, kayaking, hiking, and many other activities. There is a camp store nearby on the campgrounds that offers equipment rentals and lessons even for those of you wanting to try something new.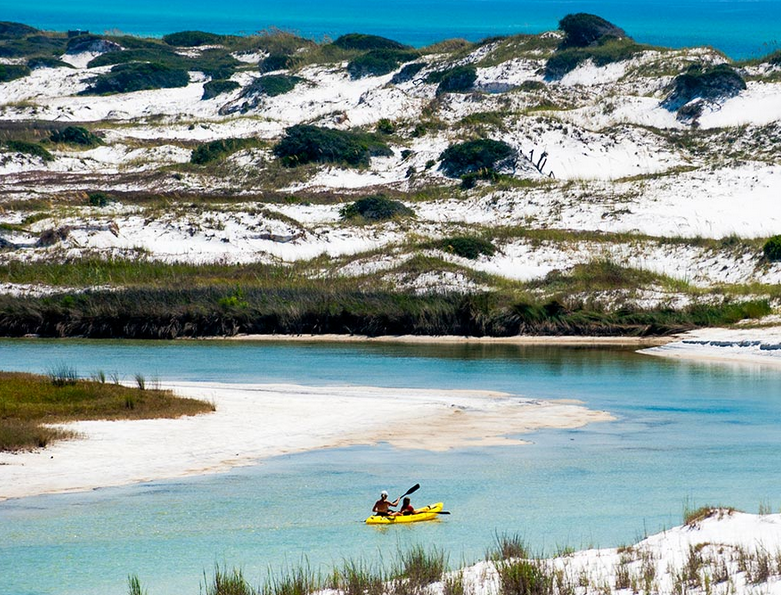 5. Grayton Beach State Park | Santa Rosa Beach, Florida
Known as one of the most beautiful beaches in the United States, Grayton beach provides a great setting for all of our favorite beach activities. This park spans 2,200-acres and is composed of salt marshes, white sand, and beautiful translucent waters. What people have said to be an accent point to this park is the elevated boardwalk that oversees the beach and piney woods. In addition, this beach has been said to be home of one of the most beautiful camping areas along the Gulf Coast. This is not ideal however for the seasoned backpacker who is looking for a rugged experience. The campsites offer water, electricity, and restrooms with hot showers. As a result, this may not be your typical campground, but the Grayton Beach State Park has so much to offer on the side, that we had to include it in our top 5 list.